We Conduct Radon Testing for Homeowners in Farmington, CT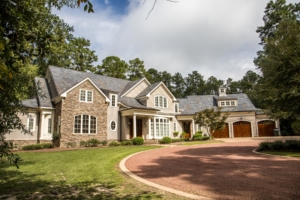 Radon is an odorless, colorless gas that has been known to cause lung cancer. Radon occurs naturally in nature—and it forms as part of the natural decay of uranium, which is found in most soils. Because of this, it can be easy for radon to get into Farmington, Connecticut, homes through cracks in the foundation, potentially wreaking havoc on the health of unsuspecting families.
Thankfully, you can avoid living in a radon-filled home by turning to Angell Home Inspection Services for radon testing. We are a veteran-owned company with a 5-star Google rating, so you can be sure we're the right company for the job.
About Radon Testing
When it comes to radon testing, there are both short-term and long-term options. A short-term test can be a good starting point to indicate if additional testing is required, while a long-term test can provide more accurate results by monitoring radon levels for a span of 90 days.
Our radon testing service will give you peace of mind knowing that there's no presence of radon in your home. And, if our testing does indicate radon, you'll be able to address the issue promptly, instead of letting it potentially go unchecked for years on end.
Now What?
The experts at Angell Home Services are ready to provide the radon testing you require at your home. Contact us today to get started. We look forward to showing you firsthand why we're trusted among homeowners in Farmington, CT, and the surrounding area.