Calling All Granby, CT, Residents in Need of Water Quality Testing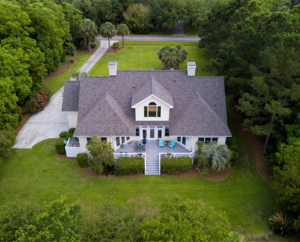 Did you know that tap water can contain bacteria, viruses, fungi, and hard minerals, all of which can potentially affect your health? This is essential information for any homeowner, whether you're purchasing a new home or have lived at your residence for years. But don't be alarmed—we at Angell Home Inspection Services offer water quality testing with our home inspection services to Granby, Connecticut, area homeowners to ensure that your home's water is safe. Our home water test checks for:
Potability – To be sure that your home's water is drinkable, we'll test it for bacteria, minerals, and water hardness to fall within the Environmental Protection Agency's (EPA) guidelines.
Radon and lead – Both radon and lead be extremely detrimental to human health, which is why it's important to have your home's water supply tested. This is especially true for homes with private wells that don't rely on municipal water supplies, which are sometimes tested for radon by the city.
Arsenic & uranium – Long-term exposure to arsenic and uranium in your water can lead to skin issues and cancer over time. Don't worry; we'll test for arsenic and uranium contamination in your home inspection water test.
Reach Out Today
Are you sure that your Granby, CT, home's water supply is safe? If not, turn to us at Angell Home Inspection Services for water quality testing. A local, veteran-owned company with a spotless reputation, we're the experienced professionals to turn to for your home's water needs—and we have the five-star reviews to prove it! Contact us today with any questions or to learn more about our services.