In Need of Radon Testing at Your Suffield, CT, Home?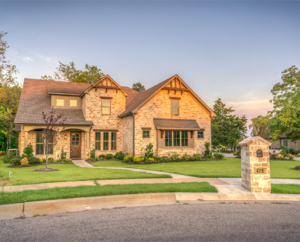 Are you purchasing a new home in the Suffield, Connecticut, area and want to make sure it's as safe as possible with a home inspection before sealing the deal? Maybe you're selling your house and need to demonstrate to potential buyers that it's good to go. Either way, you'll need radon testing to ensure that this odorless, colorless gas isn't present.
Why You Need Radon Testing
You've probably heard of radon, but why is it such a big deal? Well, radon can be incredibly harmful to human health, even potentially leading to lung cancer. And it occurs naturally in almost all types of soil, which means it can enter your home through cracks in the foundation. So, if your house has never had a radon test before, it's important to get it done to ensure its safe habitability.
Why Choose Angell Home Inspection Services?
At Angell, we understand that you have a plethora of home inspection companies to choose from when searching for a radon tester. Here's why you should choose us: We're a local, veteran-owned company with a pristine reputation and a plethora of five-star reviews. We truly care about our customers, taking our time to complete thorough inspections to ensure your safety—especially for first-time home buyers. We're the experienced home inspection company you can rely on for a job well done.
Contact Us
Do you need radon testing at your new home in the Suffield, CT, area? If so, reach out to us at Angell Home Inspection Services today! We look forward to making you our next customer.