Professional Radon Testing Services for Homeowners in Granby, CT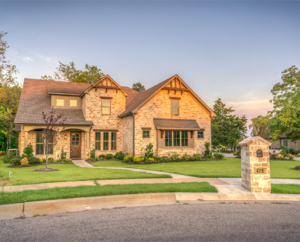 Have you had radon testing completed at your Granby, Connecticut, home recently? If not, then it might be a good idea to have it done to ensure there are no concerns. For attentive customer service and high-quality radon testing, local homeowners partner with Angell Home Inspection Services. We are a local, veteran-owned company that is known for the top-notch home inspection services we provide for homeowners. We have a long list of satisfied customers to show for the work we do, so you can feel fully confident in your decision to have us conduct your radon testing.
What Is Radon?
Radon is an odorless, colorless gas that occurs naturally—but prolonged exposure can lead to lung cancer over time. Radon can get into homes through cracks in the foundation, as it forms from the natural decay of uranium, which is found in almost all soil. Because it's impossible to detect without testing, some homeowners may be living with radon in their homes without realizing it.
The radon testing provided by Angell Home Inspection Services can help to detect the presence of radon in your home so that if found, it can be remedied before it can become a detriment to your health.
Contact Us Today
Interested in learning more about why Angell Home Inspection Services is the ideal company to complete radon testing at your home in Granby, CT? If so, contact us today. A member of our team will be happy to answer any questions you may have about our company or the industry-best services we provide.