An Expert Home Inspector for Your Avon, CT Residence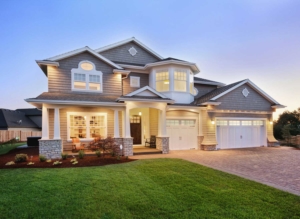 Buying—and selling—a home can be a drawn-out and stressful process. That's why it's essential to partner with a home inspector that can help it go more smoothly—like us at Angell Home Inspection Services. With years of experience under our belt, we're the local, veteran-owned company that you can rely on to have your back when purchasing or selling a home in the Avon, Connecticut, area. We offer a plethora of detail-oriented home inspection services, including:
A variety of home inspection needs – Many of our clients request our services because they are buying or selling a home, but we also provide home inspections for vacation homes, rental units, and multi-unit housing, in addition to yearly maintenance inspections.
Radon and air testing – Don't let the colorless, odorless radon wreak havoc on your health over the years. Our air testing will ensure whether your home's air is safe to breathe.
Checks for wood-destroying pests – Don't let pests ruin the structure of your home, sight unseen. We can help spot them and report evidence of any damage.
Thermal imaging – Checking for air leaks can help improve your home's energy efficiency by pinpointing spots of thermal transfer.
Water quality testing – Our water tests check for arsenic, uranium, lead, and radon to determine water potability.
Mold services – Did you know that mold and mildew can be harmful to your health? When we check for mold, we take spore samples to help determine the cause of its growth.
Get in Touch
As your local, expert home inspector, we're ready and waiting to help you sell or purchase a home in the Avon, CT, area. Contact us today to learn more and get the process started!